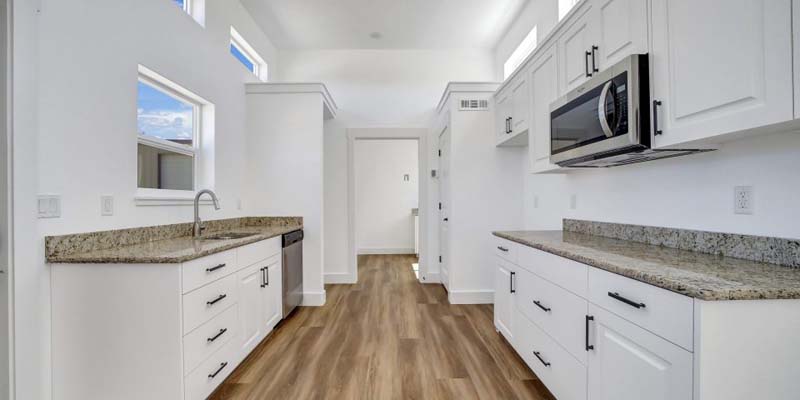 Live Large While Living Small
Speak to our tiny home builder in Twin Falls, ID
Do you need an auxiliary dwelling unit for family members to live on your property? Seeking an affordable option for long-term housing? A tiny home may be the right fit for you. Southern Idaho Tiny Homes builds custom homes that are a great housing alternative to options like RVs and campers. Our homes are legally considered RVs and come with a title and VIN, but they're configured with permanent housing in mind. Contact us to learn more about:
Call 208-410-2025 now to speak to a tiny home contractor in Twin Falls, ID.
What kind of features do our homes include?
Yes, tiny homes don't have the same amount of square footage as normal homes. However, that doesn't mean you have to get stuck with uncomfortably small amenities. Our tiny homes can include features like:
Spacious showers
Full-sized washers and dryers
Energy-efficient HVAC and appliances
Our tiny home builders build durable units that last and can withstand extreme conditions. Every home we build has a heavy snow load roof that can hold up to 125 pounds per square foot. Contact us now for a free estimate.
Using the right materials for your new home
You shouldn't have to sacrifice longevity, comfort or durability just because you're building a tiny home. That's why our tiny home builders use top-of-the-line materials to create our beautiful homes. We:
Build homes according to residential standards
Use exterior finishes that last up to 50 years
Lay shingle roofs that last up to 40 years
Our tiny home contractor will choose durable materials for your home and build it to last. View our Gallery page to take a look at some of our tiny homes.